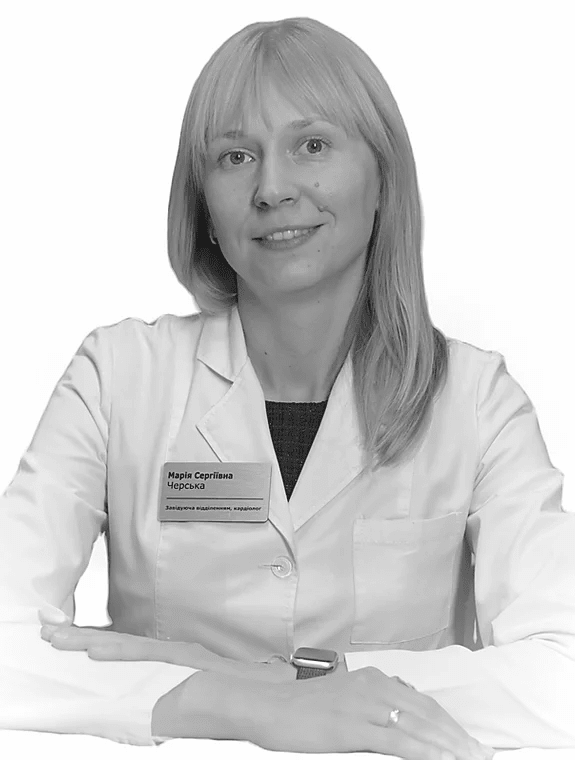 Treatment of arterial hypertension in patients with metabolic syndrome. Current recommendations.
Post updated: July 4
Metabolic syndrome and hypertension are serious health problems that require a comprehensive approach to treatment. Combining these two threatening pathologies is always a difficult clinical task for any doctor. High blood pressure against the background of metabolic syndrome triggers a vicious circle of symptoms that eventually lead to complications, the most severe of which are cerebral stroke, myocardial infarction and circulatory failure. In this regard, the first priority facing doctors is to choose the right treatment strategy.
Dr.
Cherska Mariia Sergeevna
has many years of practical experience in this field, studies this topic and communicates with European colleagues, successfully helps her patients achieve stable blood pressure control and improve their overall health.
In this video, you will learn about effective treatments used for hypertension in patients with metabolic syndrome. Dr. Cherska will explain how lifestyle changes, including physical activity and a healthy diet, can have a positive effect on lowering blood pressure.
In addition, Dr. Cherska M.S. will reveal the secrets of pharmacological therapy, which may be necessary in cases where lifestyle changes do not give the necessary results. You will learn about various drugs, their mechanism of action, and important aspects of their use.
---
---
---