The role of timely ultrasound of the carotid arteries in patients with diabetes mellitus
Post updated: July 18
Diabetes mellitus (DM) is a chronic and progressive disease that can occur at any age, continues throughout life with the development of complications, which in turn lead to a decrease in the quality of life, disability, and a decrease in life expectancy by 10-30%. and an increase in mortality by 2-3 times.
According to WHO, every year about 3 million people with diabetes die from complications such as myocardial infarction, stroke and kidney failure, every 8 seconds – one person. Cardiovascular diseases (CVD) are the main cause of death in patients with diabetes.
It is generally believed that the basis of the defeat of the cardiovascular system in people with diabetes is the early development of atherosclerosis of vessels of one or another localization. This is due to the presence of specific pathogenetic FR, which include insulin resistance, hyperglycemia, hyperinsulinemia, violation of the blood coagulation system and vascular endothelial dysfunction.
The guidelines of the European Society of Cardiology (ESC) and the European Association for the Study of Diabetes (EASD), 2019 talk about determining the risk of developing CVD in asymptomatic patients with DM by computed tomography. Yes, this diagnostic method has a high degree of sensitivity, but it is extremely difficult to use it for screening due to the presence of side effects on the human body, technical difficulties and high cost.
Considering the above, there is a need for alternative diagnostic methods for early detection of persons at high risk of developing CVD among patients with DM.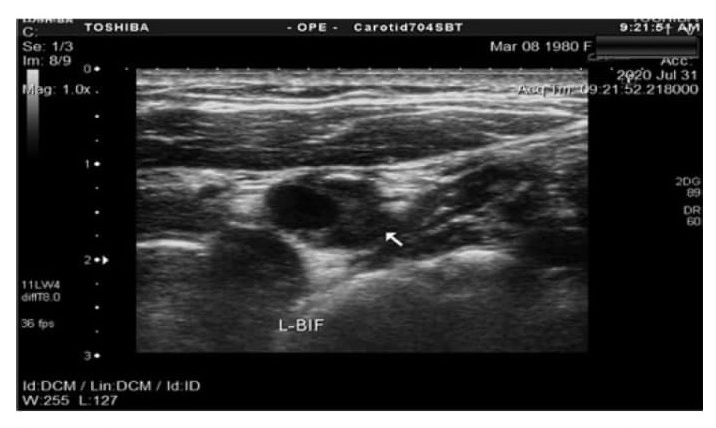 In their study
Shoichi Akazawa
,
Masayuki Tojikubo
, etc. (2016) presented the results of their own study, where ultrasound diagnostics (ultrasound) of the carotid arteries with the determination of the thickness of the intima-media complex (TKIM) is the "first line" method in the diagnosis of atherosclerotic changes in the vascular wall in asymptomatic patients with DM.
Ultrasound is the method of choice in everyday medical practice for early detection of high risk of developing CVD in patients with DM. In addition, vascular ultrasound is a non-invasive, safe, painless, fast and inexpensive diagnostic method, with which you can additionally monitor the effectiveness of treatment or further progression of the disease, as well as carry out screening examinations.
---
---
---